Barcon Corporation
Mission Statement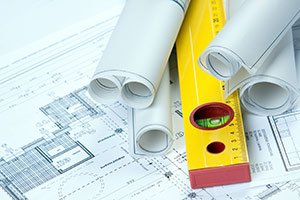 Mission: To approach Owners/Clients with honesty, integrity and an open line of communication. Safety, safety issues, jobsites and our equipment are an extended reflection that will evoke positive recognition from the community as well as current and potential customers and employees.
Barcon Corporation is a minority-owned business that was formed in March of 1977 by its owner and president, Mr. Fred Barcon. Mr. Barcon operated the company as a sole proprietorship until 1981. In 1981, Mr. Barcon made the decision to license the company under the laws of the State of Arizona to operate as a Corporation. General Engineering license number 95505 A, General Commercial Contractor license number 72893 B-1, Dunn and Bradstreet number 01-455-2764.
Barcon Corporation is a 100% minority owned general contracting and engineering company. The company currently holds minority certificates for the City of Phoenix, City of Tucson, Arizona Department of Transportation, and Maricopa County.
Over the past 40 years, the company has successfully completed projects in Health Care Clinics, Hospitals, Warehouse Industry (both truck shops and storage), Industrial Complex, Site Development, Mining, Office Buildings and Tenant improvements, Mass Concrete Structures, Utility Structures, Diversion Dams, Dams, Roads and Bridges, New construction (single level / multiple level-masonry / structural steel), Historical Renovations, 9 Story Exterior Renovations.

Delivery Methods: Open Market Bidding, Design Build, GMP – Guaranty Maximum Price, T&M – Time and Material.

Customers: Gila County, ADOT, City of Phoenix, City of Mesa, USDA – Forest Service, Army Corps of Engineers, Luke AFB, Resolution Copper Company, Freeport McMoRan, Carlotta Copper Company, Bureau of Reclamation, Phoenix VA, Osborn School District and U.S General Service Administration.