Barcon is committed to keeping the scope of the project in the "Owner's Control" by acting as an extension of your management
team and assisting in the selection and coordination of project resources best suited to the project.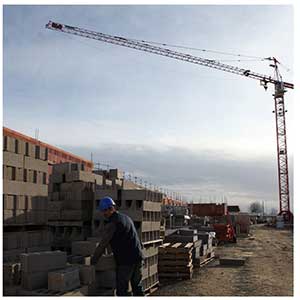 The Principals and staff associated with Barcon have created a "history of success" in costing, scheduling, and managing capital projects from the conceptual stage through to completion. For you, this will mean a smooth hand over to your operations team.
Barcon is staffed with personnel of proven background. Our depth of construction experience, and our scheduling professionals will ensure that your Project is designed with economy and quality in mind and that budget vs. actual costs and schedules will be current and closely monitored . Our senior management will be "hands on", ensuring that engineering design and special equipment deliveries meet "construction driven - fast track" schedules.
The project management and construction services we can provide include:
Project and Construction Management duties such as:
Insuring MSHA Compliance by everyone connected with the project
Assisting with ISO 9000 certification (if needed)
Project Coordination and Administration
Construction supervision, coordination, and inspection of on
site construction activities
Sub-Contract administration
Procurement and Expediting
Project cost control and reporting
Project scheduling and reporting
Project quality control
Start-up and commissioning
Controlling the Project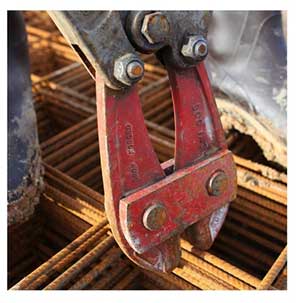 Barcon has developed a number of systems and procedures that we can utilize to control your Project, including:

Procedures Manual and Project Forms/System
Cost Monitoring and Control
Scheduling
Contract Status Reporting
Contractor Progress Tracking/Forecasting
Consultant Progress Tracking/Forecasting
Procurement Control
Productivity Reporting
Expediting Reporting
Warehousing and Inventory Reporting
System Testing
Commissioning
There are a number of additional procedures available for use by the construction management forces at site. The Barcon Project Procedures, established at the start of a project, details all systems necessary to fully manage the work through the pre-construction and construction phases.

Managing Project Costs

The purpose of the BarcOn Cost Management System is to provide both your company and the project team with an effective and dynamic cost monitoring and control tool. The system will allow construction costs to be monitored on a continuous basis to compare actual costs to the budget, enabling corrective action to be taken immediately if needed. It has been specically designed for the construction management level of project needs.
It includes the ability to provide:

Development of a Code of Accounts;
Budgets, commitments, forecasts, and variances;
Accounts Payable;
Control of purchase orders and contracts.
The Barcon Cost Management System is available to you as a part
of our overall Design-Build Project Management package.
The types of cost reports available include:
Project Area Cost Report,
Project Detailed Cost Report,
Committed Cost Report - sorted as required,
Cash Flow Projections,
Detailed Cost Report by type of expenditure,
Cost variances,
General Ledger
Scheduling the Project

Barcon primarily utilizes a variety of computerized scheduling techniques to monitor and control projects, including Primavera, SureTrak, and Microsoft's Project Planner.

Initially, Barcon will prepare you with a Master Project Schedule to define the project's targets and milestones, as well as all the detailed component activities required for successful project control.

The schedule is a critical path type of network, prepared with input from you, our Project Manager, Construction Manager and Trade Specialists. It is coordinated by our experienced Project Scheduler. Inaddition to construction activity sequencing, it will also establish the engineering details and capital equipment delivery requirements. The schedule will be construction driven, and activities preceding eldactivities will be scheduled to meet with the desired construction needs.

The schedule acknowledges the most effective cash flow and use of resources to complete the project within the established time frame.